9 January, 2015
Dutch Baby Pancakes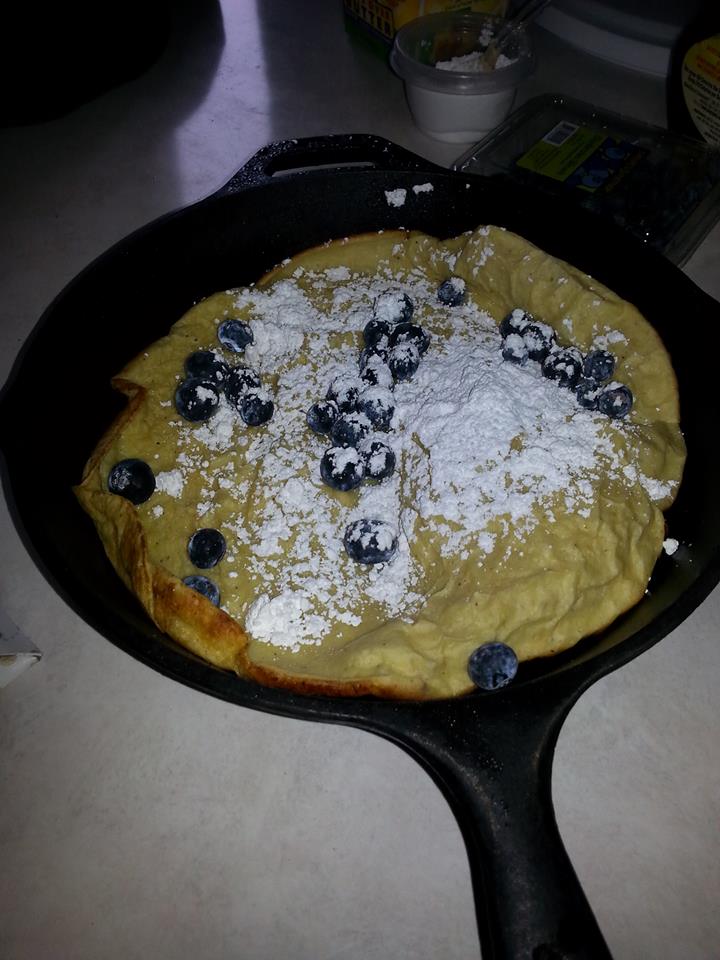 Comments : 4 Posted in :
Breakfast and Brunch
,
Cast Iron Cooking
,
Easy/Beginner Recipes
,
Main Dishes
on
by :
guyfoodguru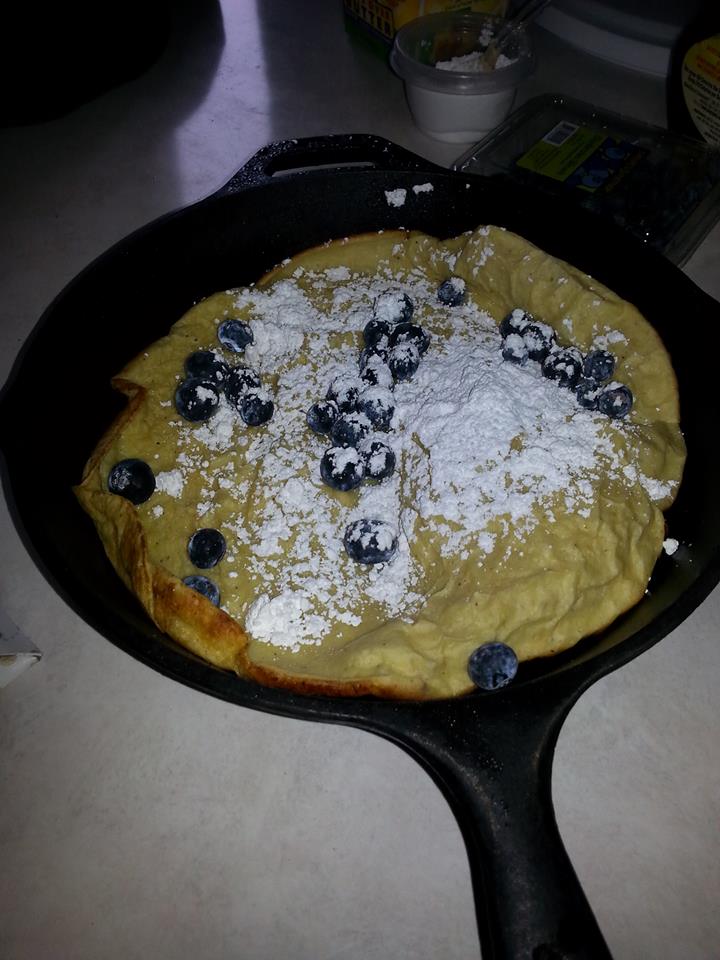 I intended to have this post done before the holidays but the website was going all wonky so I had to wait until that got straightened out.
You don't have to wait until the next holiday to have these wonderfully light and fluffy German pancakes.  These are great for breakfast or brunch I've even done them in a dutch oven while camping!   Try these; Dutch Baby Pancakes!
These pancakes are made in the oven using a cast iron skillet and they're so light there'll be plenty of room left over for all the other holiday foods you'll be treating yourself to.
So, let's get started.  First place a 10″ cast iron skillet in your oven and preheat it to 475 degrees.
While the oven and skillet are coming up to temperature, whisk two eggs in a medium bowl until they're light and fluffy.
To the eggs add in half a cup of milk and mix well
With that combined now gradually whisk in 1/2 cup of sifted flour
Our only other ingredients. Stir in a pinch of nutmeg and a pinch of salt.  Set the bowl to the side and prepare for some magic to begin.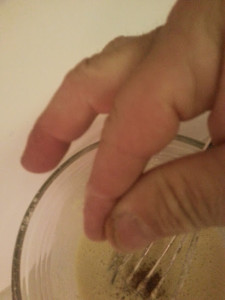 After the skillet has reached a temperature of 475 degrees, remove it from the oven and lower oven to 425 degress.  Place 2 tablespoons of butter in it.  Allow the butter to fully melt and swirl around to cover the sides of the skillet as much as practical.
Pour the batter that you made earlier into the skillet then place the skillet back into the oven
Allow to cook for 12 minutes then remove from the oven when it's lightly browned.  This one came out delicious but would have been fine if I left in the oven a bit longer and it got a bit browner.  This is a very forgiving dish.
After removing from the oven, I used my sifter and sprinkled some powered sugar and then placed some blueberries.   But you really can consider this a blank palate to decorate or design as you want.  Some suggestions are powered sugar with berries, butter and syrup, or butter and jam.
And there you have it, a simple breakfast or brunch item that comes alive and will delight you and your guests.
4s COMMENTS