Jump to recipe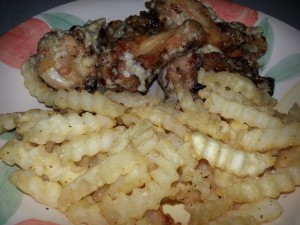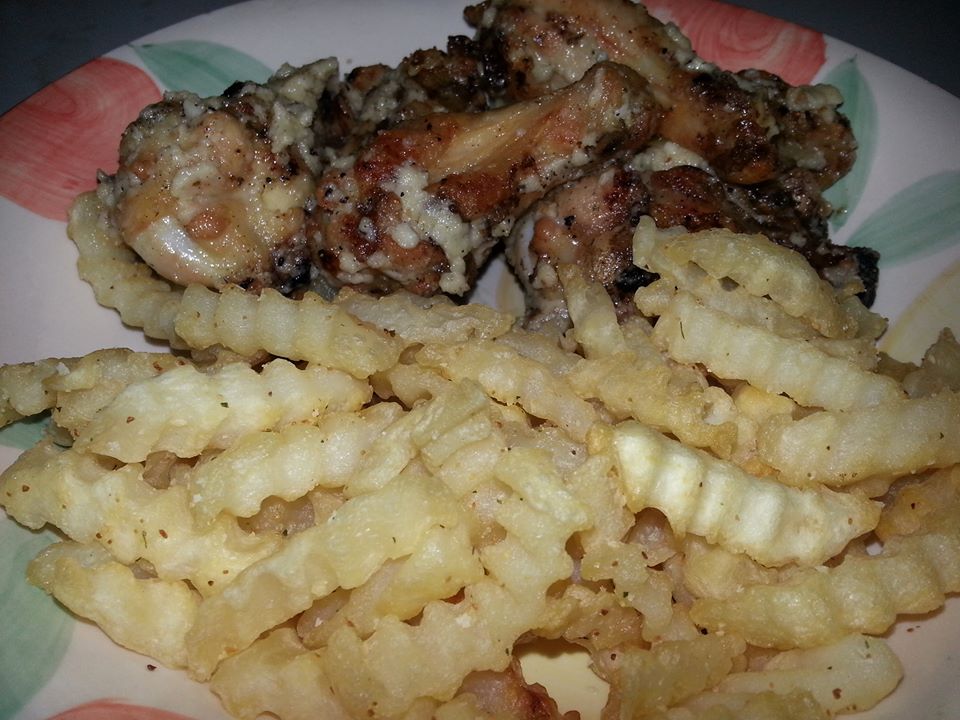 The big game is a just over a week away and you're not sure what to make? Here's a suggestion, Garlic Parmesan Wings, that'll knock your socks off with flavor.  Within the next couple of days look for postings on the Best Ever Family Friendly Chili recipe and Hot Sausage Dip.
For potlucks or parties I make this ahead of time then on the day of the event I put them in a slow cooker on low or warm and I've never had to worry about what to do with the leftovers.
The amazing thing is, I'm almost embarrassed to say is, just how easy these are to make!!!  I'm sorry to all those folks in the past who thought I slaved in the kitchen to make these  🙂
I made this batch on the bbq but really it doesn't matter how you cook the wings. BBQ, deep fried, in the oven.  Just follow the directions on the bag.
Just to prove how easy these wings are to make, I poured a 3lb bag of frozen wing onto a grill with the heat set to medium. I gave both sides of each wing a good dose of garlic salt before they start cooking, and turned them about every 3-5 minutes until evenly browned and fully cooked, about 15-20 minutes.
While the wings were cooking, inside, I melted a stick of butter in a saucepan set to low. When the butter was melted I added 2 Tablespoons of minced garlic, yes I said Tablespoons!  You can buy garlic bulbs and mince it yourself but I use garlic so much in my recipes I buy a 2lb jar of minced garlic and keep it in the fridge.
With the butter and the garlic combined, next, I add 3/4 of a cup of Parmesan cheese. This should be plenty, but you can add even more if you dare. I adjust the amount of Parm to get a consistency similar to a bowl of oatmeal.  The picture on the right below is just about perfect.  Here's an extra tip.  Make extra of this garlic/parm butter like I did and save it in the refrigerator.  I did this and put some on top of a pan fried steak which will be in an upcoming recipe and it was glorious!
Now  you move your cooked wings to a large bowl, cover with the garlic/parm mixture and lightly toss or mix with a large spoon to get an even coating.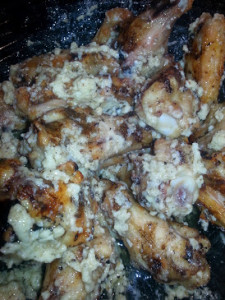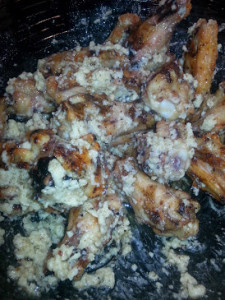 And that's it, the easiest most delicious Garlic Parmesan Wings you'll ever eat!
Garlic Parmesan Wings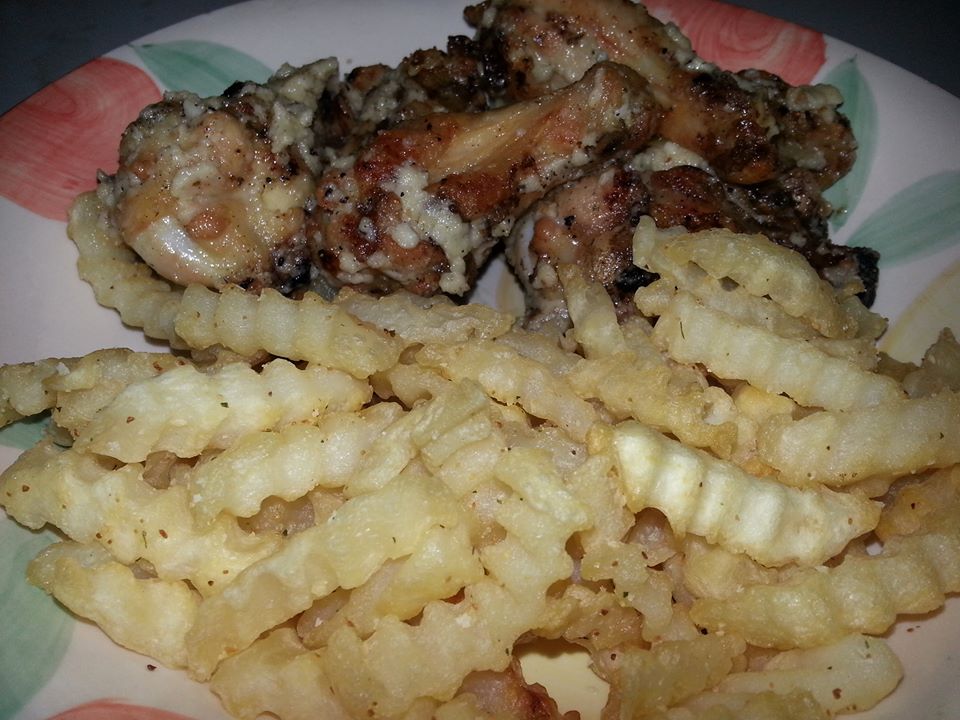 Ingredients
Frozen Chicken Wings - 3lb bag
Garlic Salt
Butter- 1 Stick
Minced Garlic- 2 Tablespoons
Parmesan Cheese- 3/4 Cup - The kind that comes in a shaker container is fine, or fresh grated
Instructions
Coat the wings with an even coating of garlic salt and cook according to directions on the bag. Oven, Deep Fry, or BBQ all will give pretty much the same end result.
While wings are cooking in a saucepan melt the butter
To the melted butter add the minced garlic
Add the Parmesan Cheese and mix well.
Pour the mixture over the cooked wings and toss or gently stir until the wings are evenly coated.
© 2022 Copyright Guy Food Guru