8 May, 2017
Cheesy Potato Bake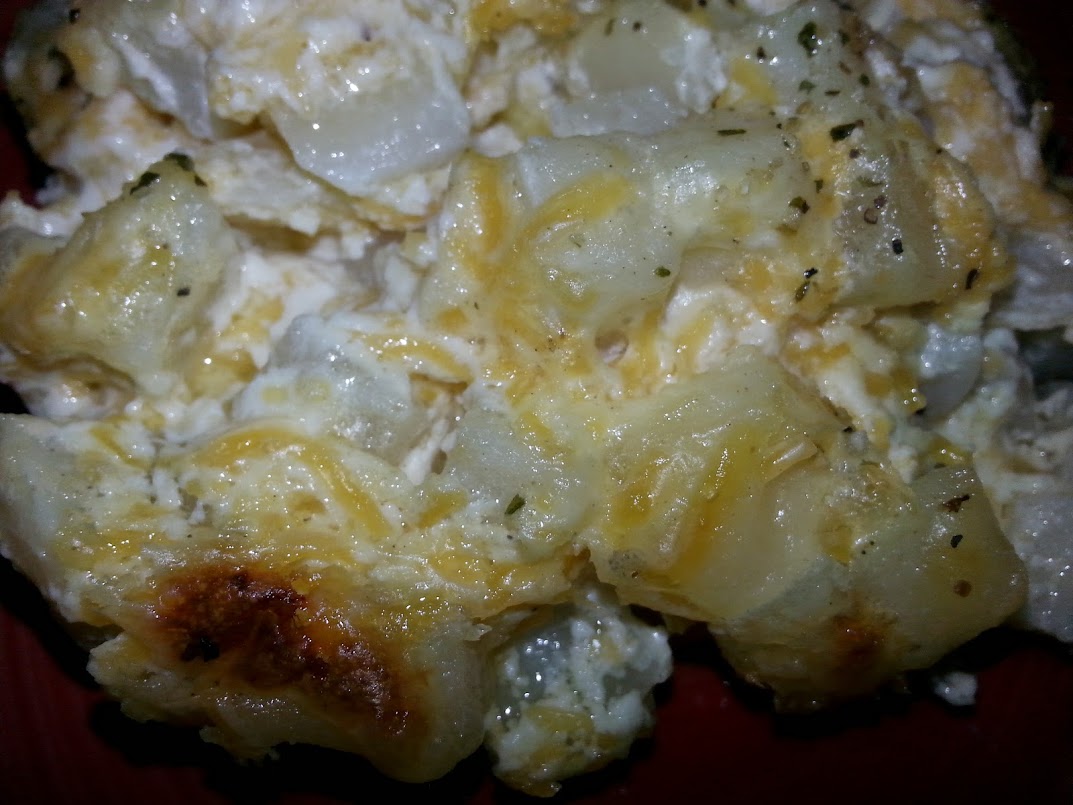 Comments : 1 Posted in :
Easy/Beginner Recipes
,
Everyday Cooking
,
Fruits and Vegetables
,
Holidays, Events, & Parties
,
Side Dishes
on
by :
guyfoodguru

Cheesy Potato Bake
This dish is one of the easiest/cheesiest things you can make.  Tomorrow I have a potluck at work and this is perfect. 10 minutes of prep time and 35 minutes of cooking and everyone is happy!
[amd-zlrecipe-recipe:36]
Let's Get Started
Start out by pre-heating your oven to 450. Into a large bowl add a can of cream of chicken soup, 16 ounces of sour cream, 1/2 to 1 tablespoon of garlic powder, and 1/2 to 1 tablespoon of Badia Complete Seasoning.  mix all of these together.
Next stir in 2 cups of cheddar cheese.  Mild, medium, or sharp will all work fine so it's your choice.
To this I add in a 32 ounce package of southern style frozen hash browns (those are the square cut ones).  Using a large spoon or spatula fold until evenly mixed.
Pour this mixture into a 9″x13″ glass casserole dish and spread around until even.  You can spray the dish with a light coat of non-stick or oil before you pour the mixture in but it's usually not necessary.
Generously sprinkle Badia on top of mixture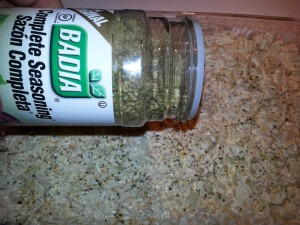 Then evenly distribute a stick of butter on top that's been cut into small pieces.
Optional Step
Optionally before you put the casserole dish into the oven you can lightly sprinkle on about a cup of any cheese you'd like.  Here I'm using a Colby and Monterey Jack mix.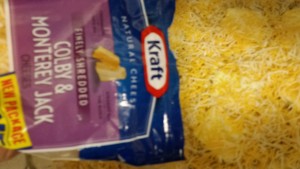 Now place the dish in the oven and cook for 35 minutes or until a nice golden brown.
Allow to cool for about 15 minutes to a half hour.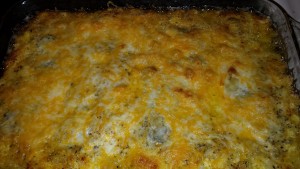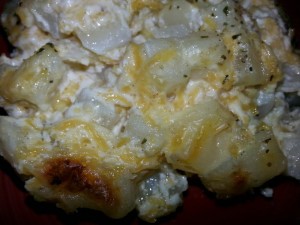 1 COMMENT