26 April, 2015
Margarita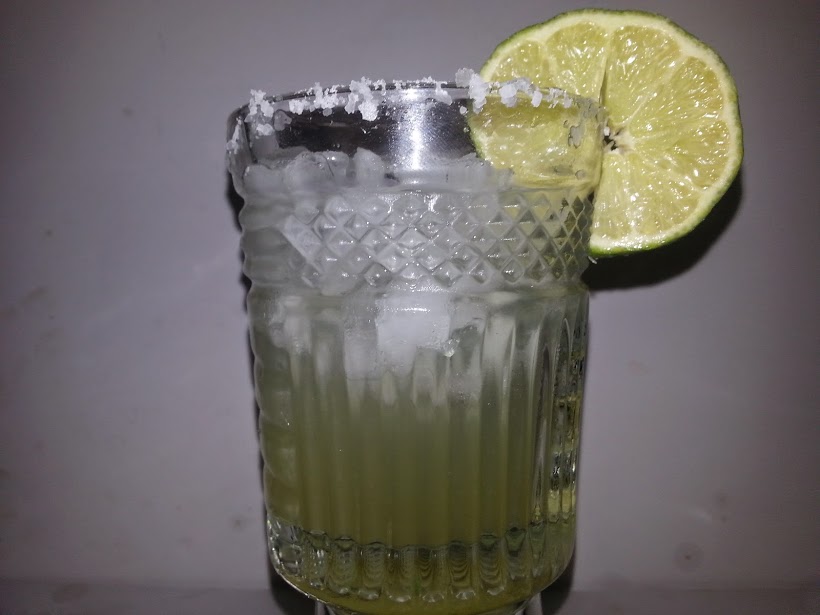 Comments : 1 Posted in :
Drinks
,
Easy/Beginner Recipes
,
Holidays, Events, & Parties
on
by :
guyfoodguru
The Make Anywhere Margarita
I'm going to show you a whole new meaning to having a margarita on the rocks.  My margarita can be had on the rocks, the sand, the grass, the snow, the water, or anywhere that there's a need for an instant party.
Anyone can have beer and wine while camping or picnicking, but if you really want to show off, make a margarita for your friends with this easy recipe. This margarita only requires a few simple tools and three ingredients.  And best of all, there's no blender or triple sec required to make these instant hits.
But first, let's set the mood.
You've been with your buddies tailgating at the big race.
 Or, you've been on the dusty trail all day.
 Getting ready for a concert
 Going to the drive-in movies
 After a long day on the road
  Or enjoying a nice day at the beach
So you've had a great day with family and friends doing any of these things or fishing, or 4X4'ing, or camping and the list goes on and on.  But now, it's time to relax and wind down.  It's times like any of these that you can be an instant super hero when you pull out from some hidden bag, box, or cooler your margarita kit.  Once you have the contents of your kit made, keep everything together in a small package ready to go whenever you do.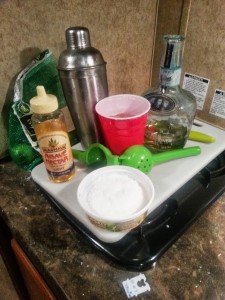 Making a Kit
The Hardware
I have a small kit for making margaritas that I always keep together and ready to go. This is the hardware that'll help you out while you're out and about.  I have a cocktail shaker with built in jigger (measuring cup) on the lid, I have a hand squeezer made just for limes, a knife, some cups such as red solo, and a small  plastic container of margarita salt.  The lime squeezer and knife will usually fit inside of the cocktail shaker further reducing space and allowing you to keep your kit small.  All you need to make this kit is:

Cocktail Shaker – Amazon.com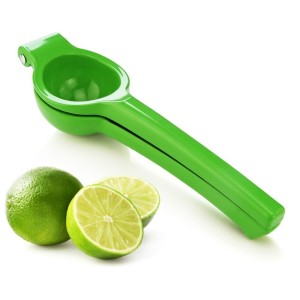 Lime Squeezer – Amazon.com

Paring Knife – Amazon.com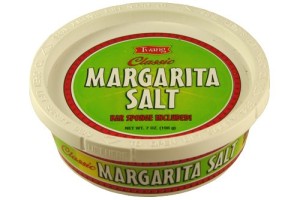 Margarita Salt – Amazon.com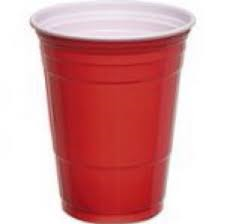 Red Solo Cup
Intermission
Time for an intermission and a little fun.  Anytime you have red solo cups, there's gonna be a party
Ok, so now we have all the hardware let's finish up with
The software
In addition to the tools above I keep on hand and ready to throw into the kit some Agave Nectar. This used to be sold in specialty shops but now you can find this near the honey in most grocery stores. I've included an amazon.com link if you can't find this locally.  Agave nectar is sold in both a light and dark as in the dark amber shown below. I'm not an agave nectar pro but I've had both and I don't think there's much of a difference. For these drinks, I prefer the dark only because it helps darken the margarita a bit and adds a richer color.  If all you have on hand is the light, then go for it.

You'll also need some good quality tequila such as Tres Generaciones which is a pretty good quality tequila, that is still reasonably priced.  You can buy it at Trader Joes if you have one nearby.  In a pinch any tequila will do.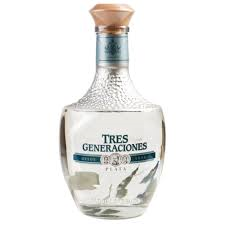 And lastly you will need some limes. You can see in the picture of my kit above that I bought a whole bag of key limes, also from Trader Joes.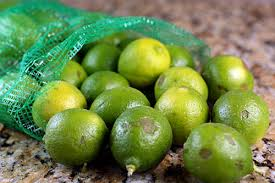 Let's get started
You've done all of the hard work. Making the margaritas is the easy part.  First and upfront I want to say I cheated a bit and used real glass and made these at home.  You make them exactly the same anywhere you want with whatever cup or glass you have a available.
First, you add a cup full of crushed ice into the cocktail shaker.  I use the glass that I'm going to drink out of as a measuring tool for the amount of ice needed.
If you don't have crushed ice then use whatever ice you have available or crush your own with a bag such as this Lewis Ice Bag.  You put ice into the Lewis Ice Bag, close it, and beat the hell out of it with a hammer, rock, or anything you can find handy.  It's simple, and it works.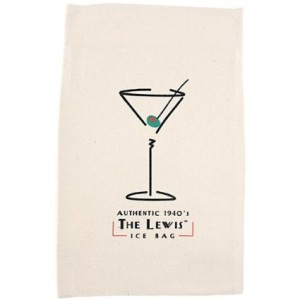 Next, cut a lime in half and run it around the rim of your glass or cup then dip the rim into the margarita salt.
Now we squeeze the juice out of both halves of the cut lime into the shaker
Then add agave nectar to the shaker. I don't measure here, but go with a 4 or 5 count.  You'll see here that I used the light agave nectar, which will make a lighter colored margarita.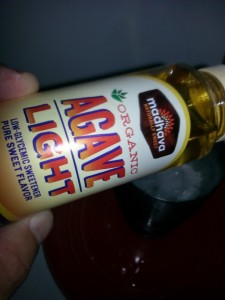 Lastly, into the shaker I add a measured ounce jigger of tequila. Of course the more you add the stronger the punch will be.
Close the cocktail shaker and shake vigorously until the sides of the shaker are frosted over like this.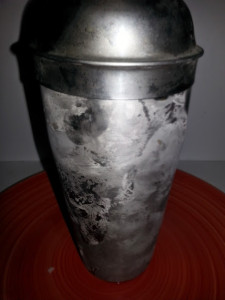 Now simply pour the contents of the cocktail shaker back into your waiting and salt rimmed glass and float just a little bit more of the agave nectar on top.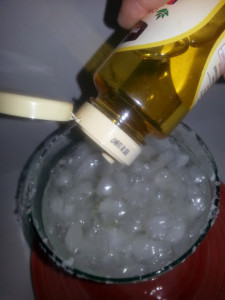 And there you go, the most simple margarita you've ever had. And oh so good!!!!!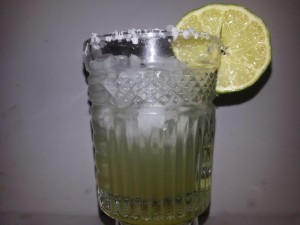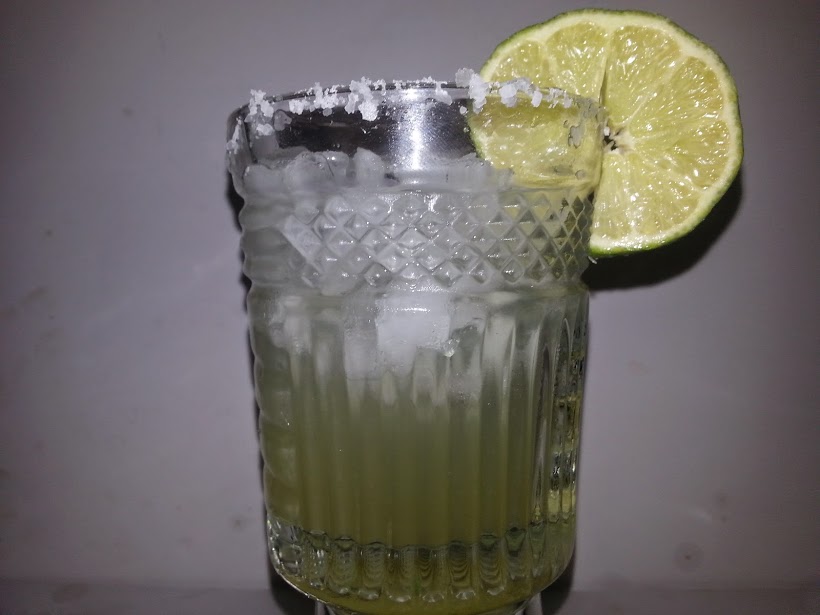 [amd-zlrecipe-recipe:30]
1 COMMENT