Jump to recipe

Cheesy Potato Bake
This dish is one of the easiest/cheesiest things you can make.  Tomorrow I have a potluck at work and this is perfect. 10 minutes of prep time and 35 minutes of cooking and everyone is happy!
Cheesy Potato Bake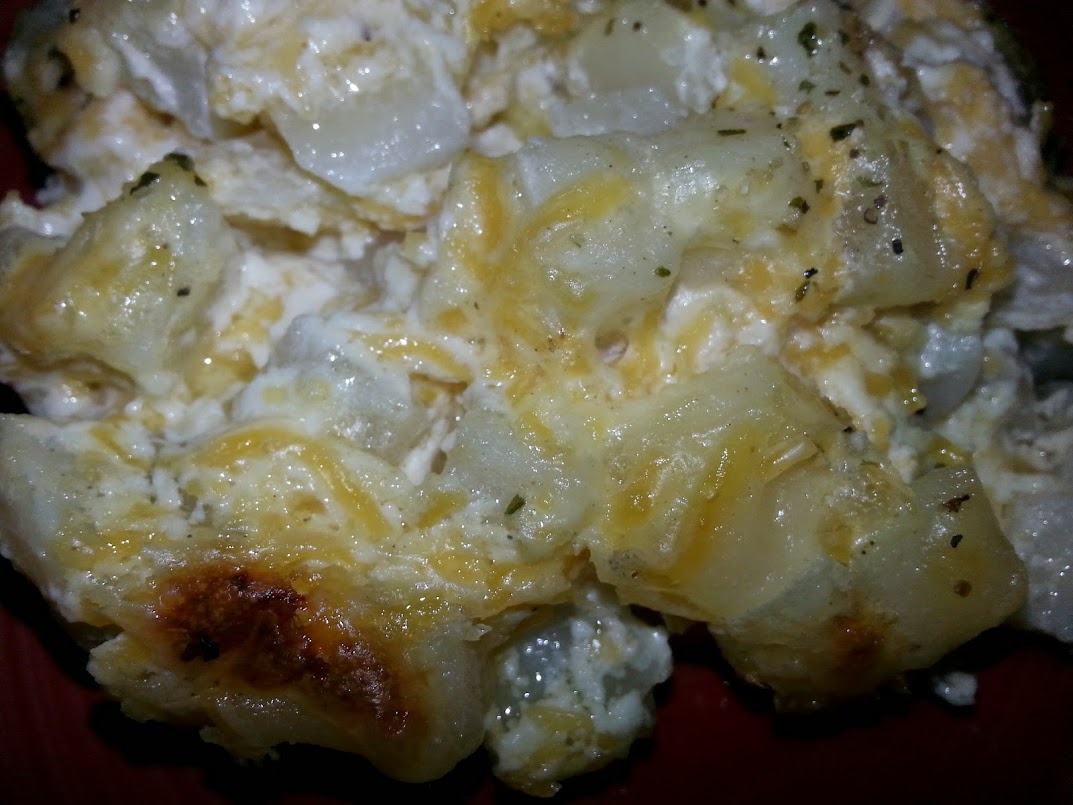 Ingredients
1 Can Cream of Chicken Soup
16oz Sour Cream
1/2 - 1 tablespoon Garlic Powder
1/2 - 1 tablespoon Badia Complete Seasoning
2 Cups Cheddar Cheese - Mild, Medium, or Sharp
32oz Southern Style Hash Browns - Frozen
1 Stick of Butter cut into small pieces
Optional
1 Cup of Any Variety Shredded Cheese.
Instructions
Pre-Heat Oven to 450 degrees
In a large bowl combine the cream of chicken soup, sour cream, garlic powder, Badia seasoning, cheddar cheese, and the hash browns.
Spread mixture onto 9x13 casserole dish top with butter, an even coating of Badia and optionally a cup of any cheese
Bake in the oven at 450 oven for 35 minutes or until bubbly and golden brown on top
Remove from oven and allow to cool for no less that 15 minutes but 30 minutes is ideal.
© 2023 Copyright Guy Food Guru
Let's Get Started
Start out by pre-heating your oven to 450. Into a large bowl add a can of cream of chicken soup, 16 ounces of sour cream, 1/2 to 1 tablespoon of garlic powder, and 1/2 to 1 tablespoon of Badia Complete Seasoning.  mix all of these together.
Next stir in 2 cups of cheddar cheese.  Mild, medium, or sharp will all work fine so it's your choice.
To this I add in a 32 ounce package of southern style frozen hash browns (those are the square cut ones).  Using a large spoon or spatula fold until evenly mixed.
Pour this mixture into a 9″x13″ glass casserole dish and spread around until even.  You can spray the dish with a light coat of non-stick or oil before you pour the mixture in but it's usually not necessary.
Generously sprinkle Badia on top of mixture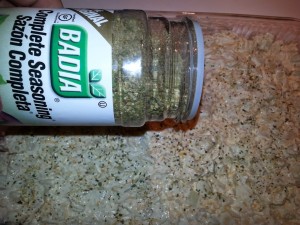 Then evenly distribute a stick of butter on top that's been cut into small pieces.
Optional Step
Optionally before you put the casserole dish into the oven you can lightly sprinkle on about a cup of any cheese you'd like.  Here I'm using a Colby and Monterey Jack mix.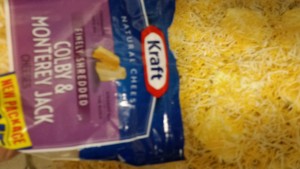 Now place the dish in the oven and cook for 35 minutes or until a nice golden brown.
Allow to cool for about 15 minutes to a half hour.