Jump to recipe

Salted Caramel Pecan Bars
If you like salty, you're going to love these salted caramel pecan bars!! And they're so so easy to make!
All credit for this recipe comes from a member of Allrecipes.com.  I tweaked it just a bit and I posted the original recipe below.
Let's Get Started
We start by spreading a cup of chopped pecans on a baking sheet and cooking them in a 350 degree pre-heated oven. Toast for about 12 minutes stirring halfway through. When the pecans are cooked remove from oven and set aside but leave the oven on.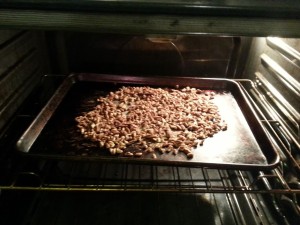 While the pecans are in the oven we'll start on the caramel. To a heavy saucepan add 3/4 cup of butter, a cup of packed brown sugar, and two tablespoons of heavy whipping cream. Bring to a boil over medium heat stirring occasionally.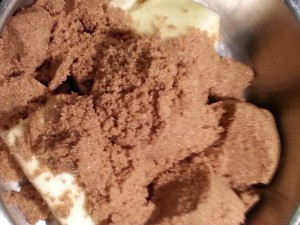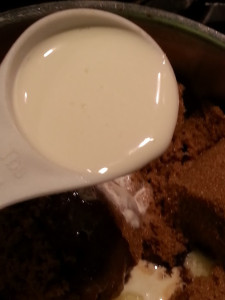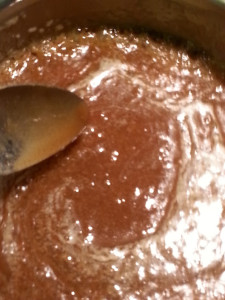 After the caramel comes to a boil remove from heat and add a teaspoon of vanilla extract and the toasted pecans.
Stir the mixture well and pour over 12 graham crackers laid out flat on a cookie sheet covered with aluminum foil or parchment paper and sprayed lightly with cooking spray.
Spread the caramel/pecan mixture using a spatula then place the cookie sheet in the oven and cook at 350 degrees for 10 to 11 minutes.  The caramel will be bubbling.
Remove from oven and lightly coat the surface with kosher or sea salt.  Place on a wire rack and allow to cook completely
When completely cool use a knife or a scrapper chopper to cut into small bars.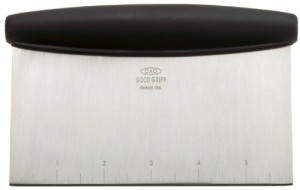 Enjoy
This recipe was borrowed from and I'm very grateful to http://allrecipes.com/recipe/marys-salted-caramel-pecan-bars/detail.aspx