Jump to recipe

Crunchy Cashew Broccoli Salad
Man doesn't live on meat alone, sometimes we need to throw a salad into the mix too. This broccoli salad is a great way for you to get all the nutritional benefits of broccoli along with the great tastes of dried cranberries, cashews, and red onion mixed in with a slightly sweet dressing. This is the same dressing used for Sweet Coleslaw.
Let's Get Started
The first thing you need to do is cut the florets off of two heads (crowns) or about 2 lbs of cleaned/rinsed broccoli.  You want to cut right where the stem separates into the separate flowers or bunches.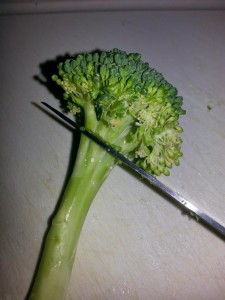 Add this to a large bowl along with 1/2 of a chopped red onion (about one cup).  You can see that I went with a large chop on my onion, you can chop yours smaller if you wish.  I chopped mine larger so the bold taste of the red onion really comes into play.
Next add 3/4 of a cup each of dried cranberries and cashew pieces, then set aside the bowl as we make our dressing.
The Dressing
First, add 2/3 of a cup of miracle whip or other brand salad dressing to a small bowl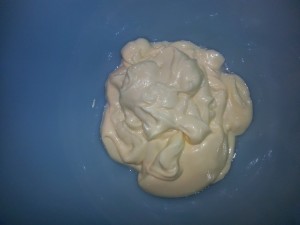 Next add 1/2 cup of white sugar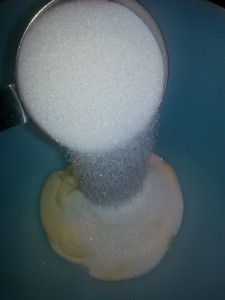 And now, 3 tablespoons of vegetable oil and 1 tablespoon of white vinegar
Lastly, 1/4 teaspoon of  salt and 1/2 teaspoon of poppy seeds are added to the bowl
Use a whisk to whip the dressing until everything is well mixed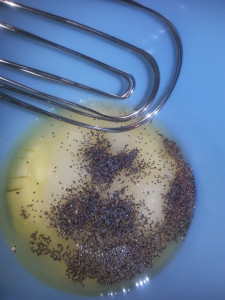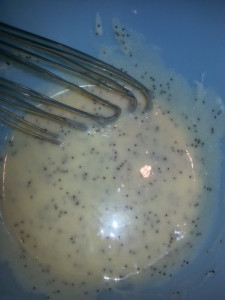 Putting it all Together
Pour the dressing onto the broccoli and other dry ingredients and use a large spoon to mix well being sure to coat evenly.  Store in an airtight container in the refrigerator until ready to serve.
 Crunchy Cashew Broccoli Salad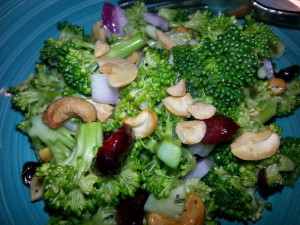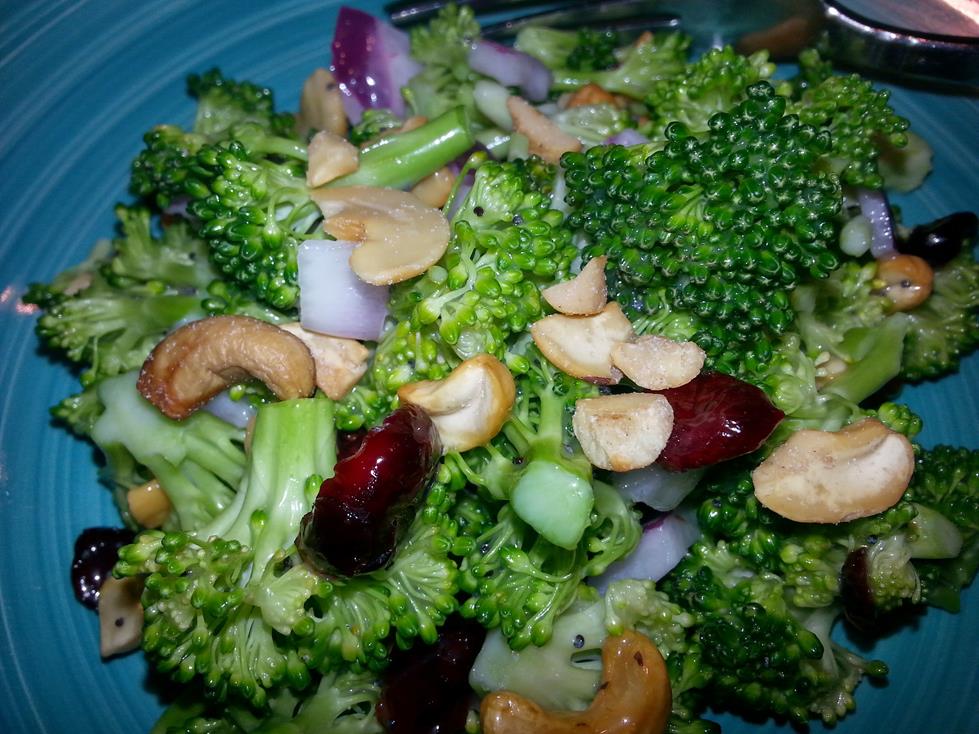 Crunchy Cashew Broccoli Salad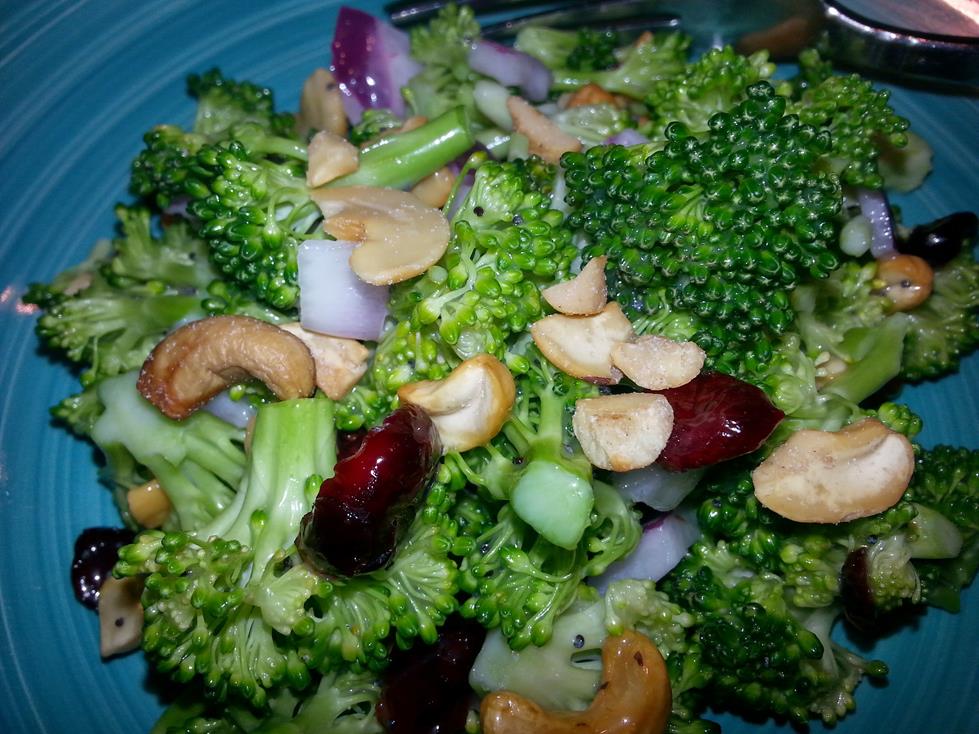 Ingredients
For Salad
2 Crowns- or 2 lbs Broccoli
1/2 Red onion - chopped
3/4 cup dried cranberries
3/4 cup cashew pieces
For Dressing
2/3 cup salad dressing - (miracle whip)
1/2 cup sugar
3 tablespoons vegetable oil
1 tablespoon distilled white vinegar
1/2 teaspoon poppy seeds
1/4 teaspoon salt
Instructions
For Salad
Cut broccoli crowns above trunk and below buds leaving as many individual florets as possible. Add to a large bowl
Add 1 cup or approximately 1/2 of a chopped red onion and 3/4 of a cup of both dried cranberries and cashew pieces.
For Dressing
In a small bowl add the salad dressing, sugar, oil, vinegar, poppy seeds, and salt.
Use a whisk or fork and beat until thoroughly combined
Putting it together
Add the salad dressing mix to the large bowl with the broccoli, and other dry ingredients
Use a large spoon to mix and evenly coat.
Store in refrigerator until ready to eat.
© 2023 Copyright Guy Food Guru