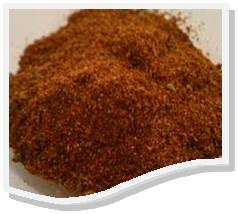 Makes 2 cups
The secret ingredient for the best bbq chicken.  Sprinkle liberally over washed, patted dry, and lightly oiled chicken pieces.  Cook over indirect heat about 1 hour. Brush on bbq sauce (if desired) the last 15 minutes of cooking.
Ingredients
1/2 cup kosher salt
1/2 cup sugar
1/2 cup ground black pepper
1/2 cup paprika
Instructions
Combine ingredients in a bowl, and whisk them all together to mix.
Store in an airtight jar.
http://guyfoodguru.com/2014/10/poultry-dry-rub/